Thank you to everyone who's emailed to make sure that i am okay :)
Here's a pic of an area map showing the fires south and west of me. (I live in Murrieta)
The skies have been brown and 'weird'..with an eerie feeling the past couple of days.. but we are safe.
Here's a link to a great google map showing where the fires are..how much containment they have..where the Evacuation centers are..etc..
Here is a shot taken a couple of days ago..over our back fence.. looking south to Temecula.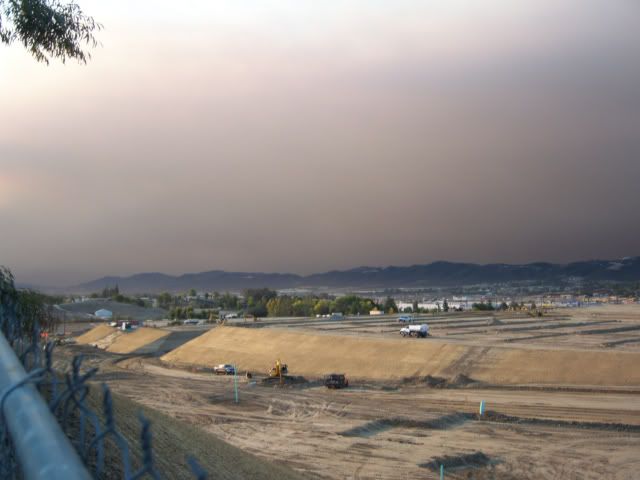 My friend, Shirley, has posted fire info on her blog.. as her hubby is one of the brave, hardworking Firefighters helping to save the many homes in harms way. I applaud all of these guys for giving it their all and for their continued fight! I hope some relief comes..and Shirley's hubby can get some rest..and a good hot meal!
Thank you for the prayers.. please keep them coming for those who are without their homes.. or those who are still awaiting word about whether or not their home made it thru this awful firestorm....